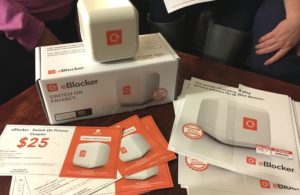 I was awarded an eBlocker Internet Privacy Party by Tryazon.  eBlocker is a smart device that takes your online behavior and makes it completely anonymous. It blocks all ads, stops all trackers, hides your IP – and lets you surf truly anonymously – on ALL your devices. Best of all: eBlocker is plug & play and requires no software installation or configuration.
I have been concerned about internet privacy for quite some time.  My 12 and 14 year old boys like to be on the internet and chat with their friends.  I desperately want to protect their ages and location. We have so many internet devices at our home: TV, laptop, 2 desktops, 3 iPads, 3 smart phones, 1 iPod and 1 DS3.  Protecting our privacy and our information is crucial.
Recently, I purchased airline tickets. After investigating ways to get cheaper fares, I found that your search history is saved. When you search for an airline ticket (or hotel) that is remembered by the search engines and the prices go up —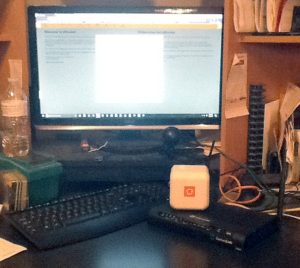 they will not show you lower fares. Guess what? eBlocker stops that!
How does eBlocker work?
eBlocker is so easy to use. You literally plug it in, type your licence key into the website and you are done!  Add your email address and you get free support. This makes me feel so much safer and not quite so paranoid while my kids are online.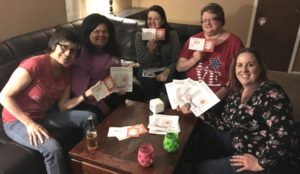 I held my eBlocker Party with some of my girlfriends. They were very impressed with how eBlocker protects your online presence, however, they did not like the price.  eBlocker Pro is $199 for a one year licence and eBlocker Family is $249. If this was a lifetime licence, I think it would be different, but you have to pay $100-150 more to extend your licence to lifetime.
eBlocker Family includes everything listed below, while eBlocker Pro includes everything except Parental Controls and Multi-User accounts.
Supports all OS platforms, devices & browsers
No software installation, no configuration
Blocks all trackers and tracking ads
IP-Anonymization
Device Cloaking
Smart Device Anti-Spy
Mobile Protection
Multi-User Support (10 individual accounts)
Parental Control
Click here to purchase eBlocker. The people at my party were given $25 coupons to purchase their own eBlocker.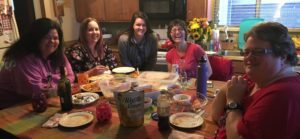 Thanks to:
eBlocker Internet Privacy Device and Tryazon
#tryazon #eBlocker #switchonprivacy 
@eblockercom @tryazon