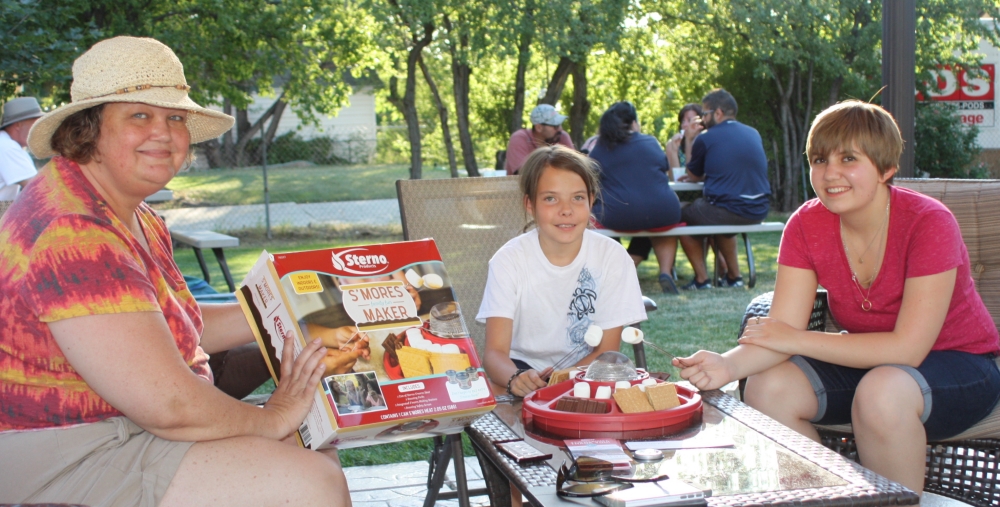 I was awarded a Sterno S'mores Party by Tryazon. My Party pack included two Sterno S'mores Maker Kits, two Sterno S'mores Heat Fuel Cans (2-pack), $15 gift card to buy S'mores supplies and exclusive coupons for my party guests.
Before my party, my family tried this out in our dining room.  My kids LOVE it. It was fun to make s'mores anytime we want. A couple things we discovered was, if you touch the marshmallow to the screen, some of the marshmallow will stick to the screen and light on fire. In our case, it set off our smoke detector!  So, we put the ceiling fan on to get rid of the smoke, but the Sterno can didn't work very well with the breeze.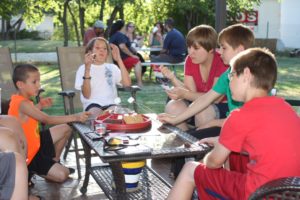 For the party, used the Sterno S'mores Maker outside under a canopy and it worked great.  It does toast marshmallows slower than a fire, but it heats them all the way through the center, instead of leaving the centers cold like toasting them over fires will do.  That means the chocolate melts better and makes delicious S'mores!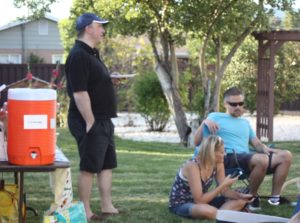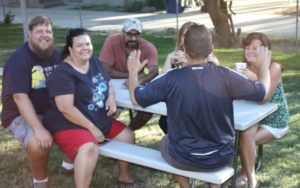 I had seven families, in addition to my own, attend our backyard BBQ. There were 14 adults and 16 kids.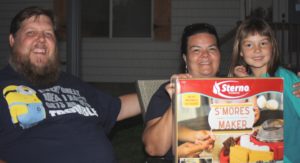 The Austin family won the Sterno S'mores Maker Kit and were very excited!
Thanks to:
#tryazon and #smoresanytime