I was awarded a Ubongo board game party by Tryazon. My party pack included THREE Ubongo board games, which is incredibly generous.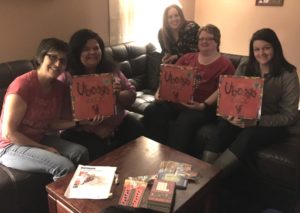 What is Ubongo?
Ubongo is a board game where you sprint to solve the geometric puzzle racing against the timer and each other. When you figure out your puzzle, you yell "Ubongo!"  This game is fast-paced, addictive, and easy-to-learn. The faster you solve the puzzle, the more gems you get until the player with the most gems after nine rounds wins!
My Review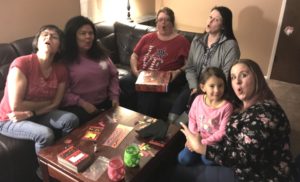 The game was played by both my family (which includes 12 and 14 year old boys) and my book club (made up of women 30-55 years old). Everyone loved this game and we had so much fun playing it.  Both groups did not want to stop and one round. The ladies loved yelling "Ubongo!" and my kids really enjoyed the challenge.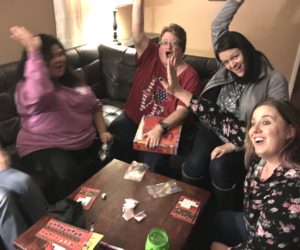 At book club, the ladies actually argued over who would get the two extra games.  We ended up doing a drawing and Laura & Dani won the games. Everyone else said they were going online to buy their own. Click here to purchase Ubongo on Amazon.com.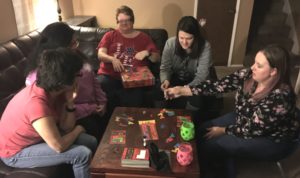 Thanks to:
Thames and Kosmos, the makers of the Ubongo board game and Tryazon 
#Ubongo #tryazon #kosmosgames
@thamesandkosmos @tryazon