I was awarded a Tryazon party for Brainstream BeepEgg Timer and Ines Rosales Tortas.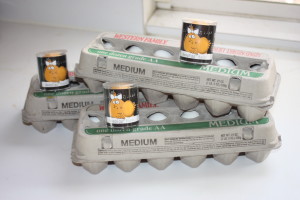 The Brainstream BeepEgg Timer is fantastic! I am a person who doesn't know how long to cook eggs. My training in hard boiled egg cooking went something like this: "Boil eggs in water, take them off the heat, let them sit there for a long time." What a surprise that I can't cook decent hard-boiled eggs, nevermind soft-boiled — which I love.
The instructions included with the Brainstream BeepEgg Timer are very easy.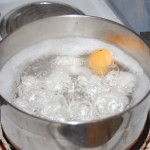 Place the eggs and the BeepEgg Timer in a pot of hot water and put on your stove top.
Let the water boil and continue to boil until "your song" plays.
The BeepEgg first beeps to show it's working, beeps again when the water boils, then plays 3 different tunes, each letting you know that the eggs are either soft-boiled, medium-boiled, or hard-boiled.
When "your song" plays, remove the pot from the stove and run all the eggs under cold water. Let the BeepEgg Timer dry and enjoy your other eggs.
My husband literally said, "So this is what hard-boiled eggs are supposed to taste like."
Figuring if he liked them so much, I'd showcase my hard-boiled egg skills for the party.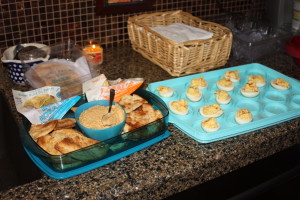 I made 2 dozen hard boiled eggs and turned them into deviled eggs. You should have seen them flying off the party platter. After the first few people seemed to enjoy them, then every one came back for more and more. Suceess!
I set out the Ines Rosales Tortas with some hummas. I wasn't overly impressed with these. I received 2 types to try:
Sesame & Sea Salt Savory Olive Oil Tortas – which didn't have enough sea salt or sesame seeds for my liking.
Seville Orange Sweet Olive Oil Tortas – which I didn't like at all.
They were very crumbly and hard to use with any kind of dip. Their website does show a lot of recipes you can use the tortas to make, however, I just used them as crackers.
The party was a lot of fun. Some people played games while the others watched the Utah Utes football game on tv.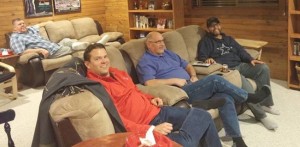 Thanks to: